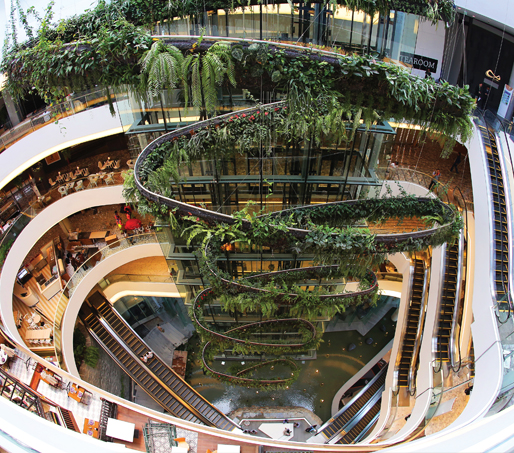 50 Best Restaurants With Breathtakeing Bangkok View. "The Endless Journey of dining extraordinaire"  A delectable Circumambulation, to explore exquisite gastronomy from over 50 Restaurants  representing the best around the world.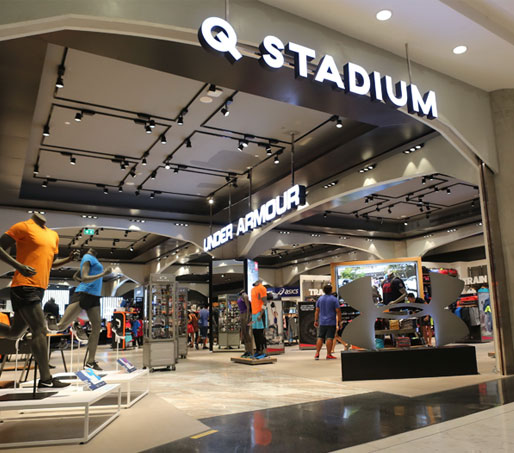 "Number One Sports Fashion & Performance Destination" The store covers 6,000 square meters and features more than 300 brands including NIKE, UNDER ARMOUR, PUMA, REEBOK, CONVERSE, VANS and more. Located on M and 1st floor of The Waterfall Quartier Building.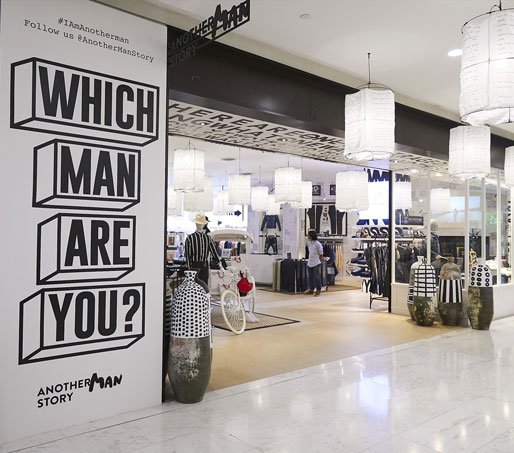 "From storytelling to story making" An experimental trends lab addressed to men and couples, highlighting personalization services, enhancing uniqueness and interaction through the making of things for a unique shopping experience at an affordable price.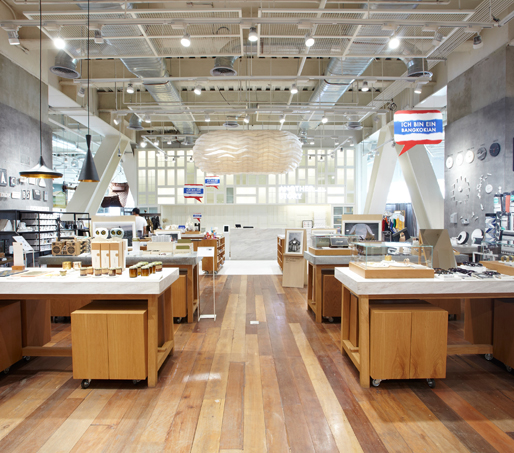 An authentic journey through design, curio objects, art of writing, timeless fashion, fine homeware, nature, scents and food. Curated with care from all over the globe with highly exclusive, eclectic, poetic and unique items, we are not just another store but truly ANOTHER STORY.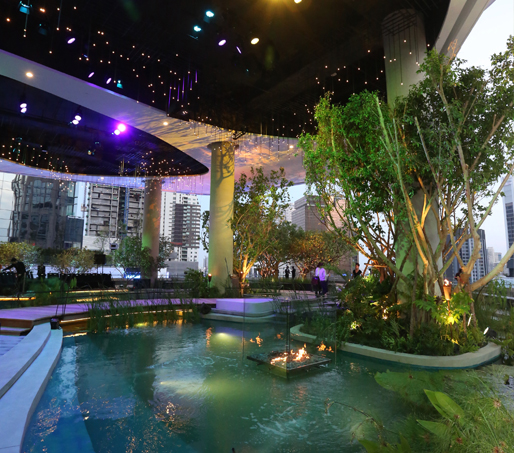 A charming tropical garden and calming green retreat in the metropolis, this 3,000 square meter indoor garden features an abundance of flora, including wild tropical orchids and lush ferns, surrounding an enchanting pond.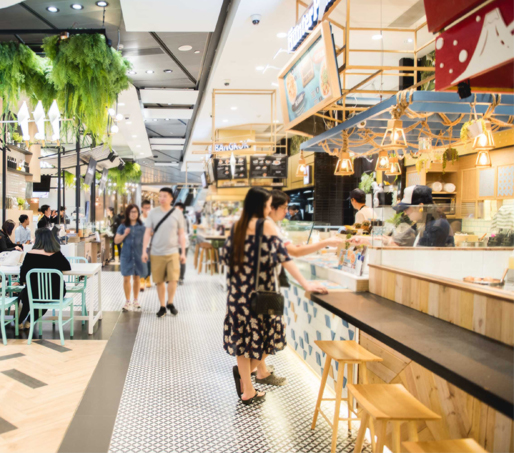 There is something for everyone here, with impressive variety from East to West, all in a chic yet welcoming space that features both grab-and-go convenience and an exceptional food court.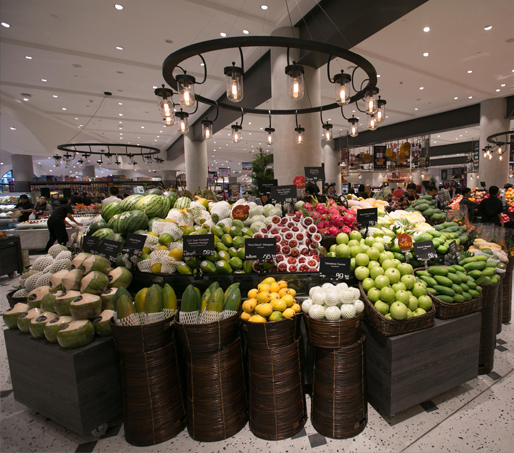 You have never experienced shopping as delightful or exhilarating, with an incredible variety of over 40,000 leading lifestyle products sourced from throughout
Thailand and around the world in an industrial chic ambiance.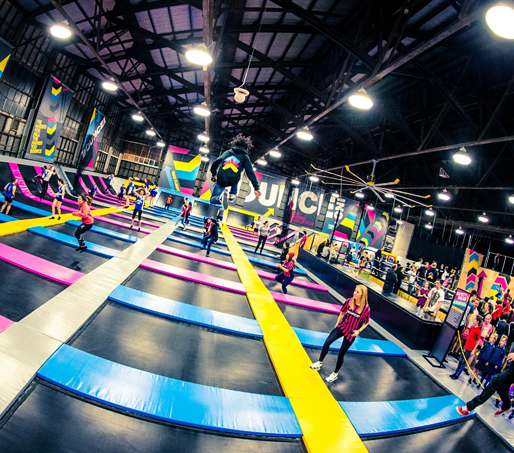 BOUNCE from Australia has now arrived in Thailand with an extraordinary venue full of exciting surprises. BOUNCE, the "indoor trampoline universe" that delivers an adrenaline rush for all ages, is a full day for fun and a cool place for kids, freestyle gymnasts, or athletes who look to hone their skills before taking it to the game – all safe and without the hard landing.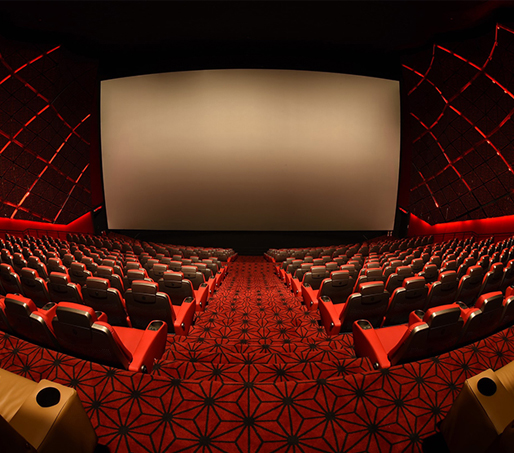 The brand new world-class cinematic sensation. Experience the latest technology with full scale state-of-the-art equipment for the first time ever, here in Thailand.
VIRGIN ACTIVE FITNESS CLUB AT EMQUARTIER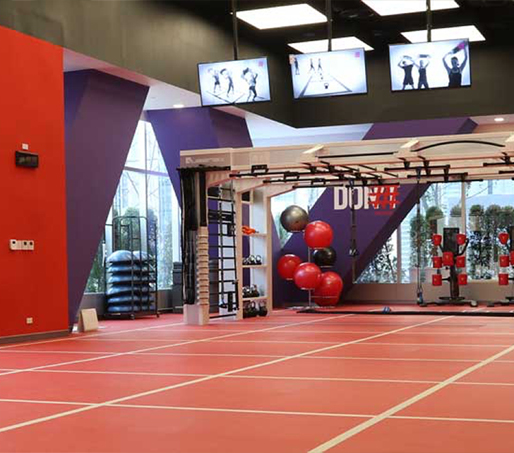 The world's leading fitness network makes its debut in Thailand, with the most advanced fitness technology and engaging training classes so you can feel stronger, energized and inspired.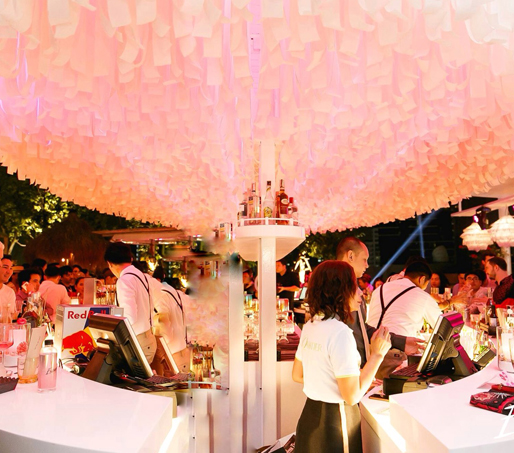 Experience our Escape located at the 5th floor rooftop of the B building. Featuring 3 undiscovered areas where you will be able to enjoy the best cocktails, craft, draft & local beers, champagnes and tapas. Daily specials and promotions available which are not to be missed.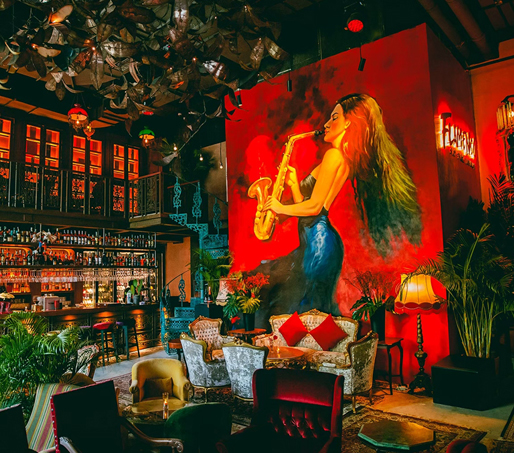 The latest modern sky bar, lounge and restaurant with a
Latin twist, is now the hottest hangout spot in the heart
of Bangkok. Decorated with style influenced from Latin
cultures around the globe, the bar is filled with colors,
new experiences and exciting entertainment reflecting
the motto, "Without Passion, Life is Nothing."
Top notch food, drinks, and all-night live bands and Latino
music will take you back to the era of unbridled glamour.