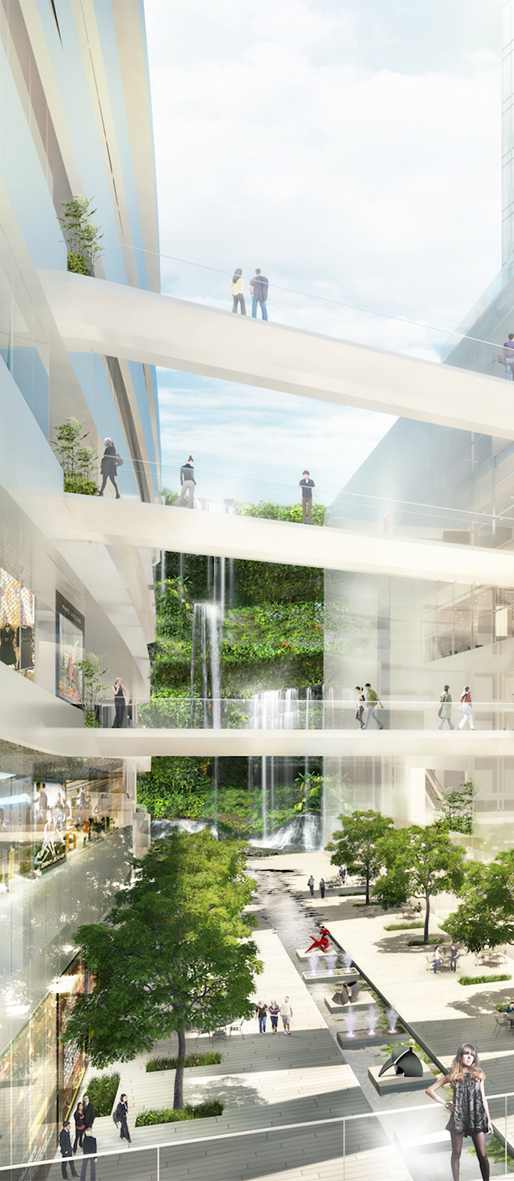 ตื่นตาและเพลิดเพลินกับเสียงน้ำและละอองเย็นชื่นใจจากน้ำตกสูงกว่า 40 เมตร อันเป็นหนึ่งในแลนด์มาร์กของ เอ็ม ดิสทริค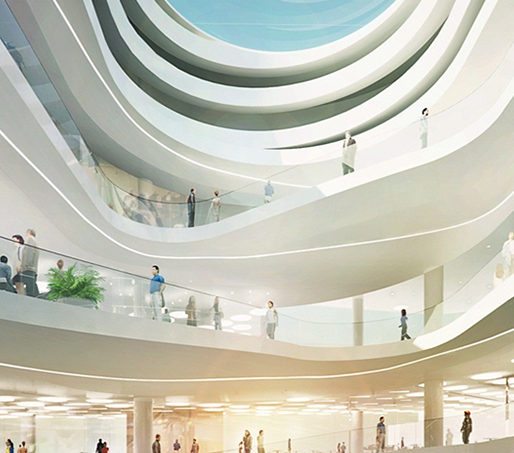 THE ENDLESS JOURNEY OF DINING EXTRAORDINAIRE A delectable circumambulation, to explore exquisite gastronomy from over 50 restaurants representing the best from around the world.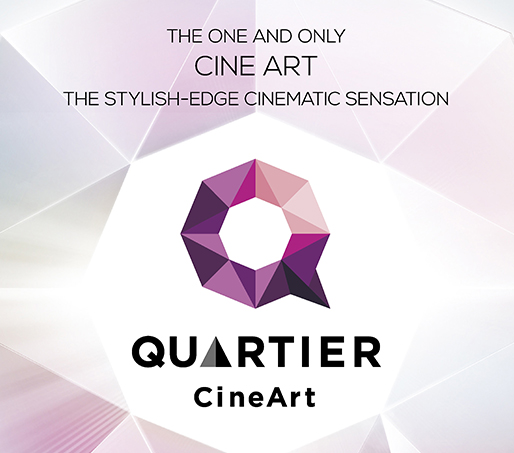 The brand new world-class cinematic sensation. Experience the latest technology with full scale state- of-the-art equipment for the first time ever, here in Thailand.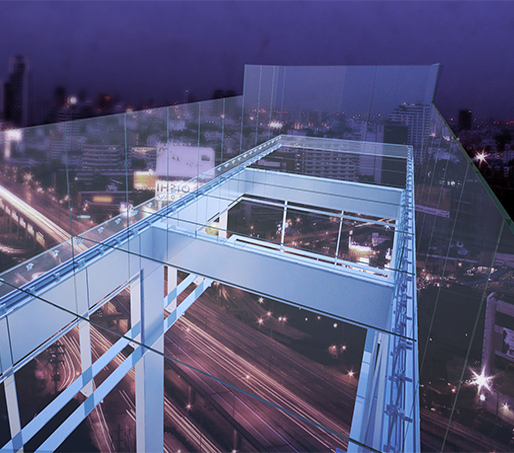 Located on the 45th floor, enjoy a rare, spectacular panoramic view from the heart of Bangkok's bustling Sukhumvit area, with a bird's eye view of the spectacular EM District in its entirety.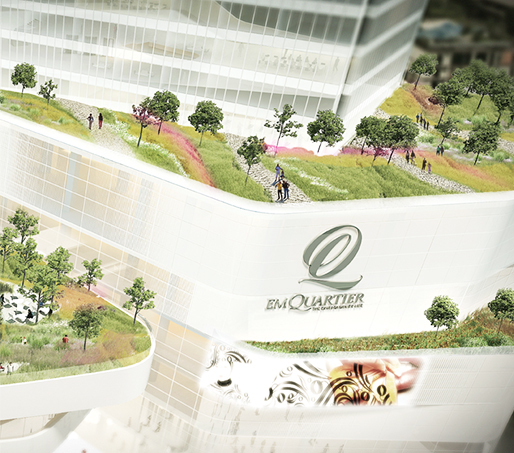 A charming tropical garden and calming green retreat in the metropolis, this 3,000 square meter indoor garden features an abundance of flora, including wild tropical orchids and lush ferns, surrounding an enchanting pond.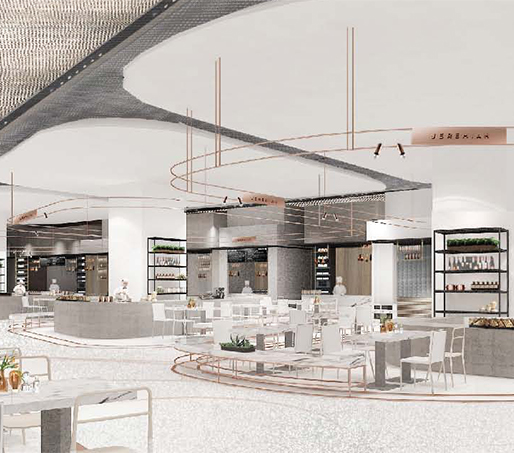 There is something for everyone here, with impressive variety from East to West, all in a chic yet welcoming space that features both grab-and-go convenience and an exceptional food court.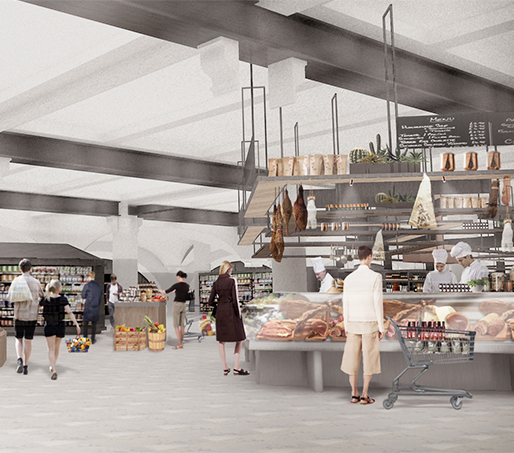 You have never experienced shop- ping as delightful or exhilarating, with an incredible variety of over 40,000 leading lifestyle products sourced from throughout Thailand and around the world in an industrial chic ambiance.
BTS PHROM PHONG – THE EM DISTRICT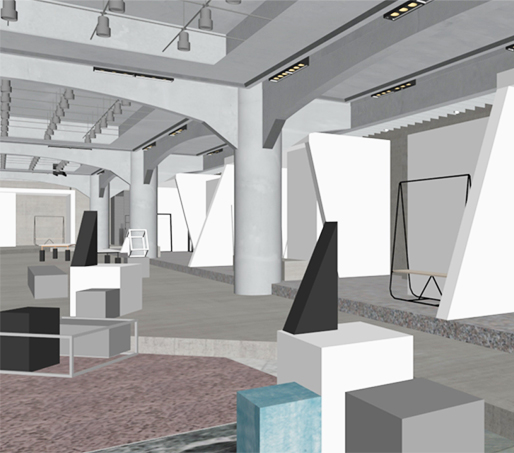 Encounter the unique vibe of EM District as soon as you step off the BTS Skytrain onto an incredibly stylish platform -the first high-concept redesigned station in Bangkok.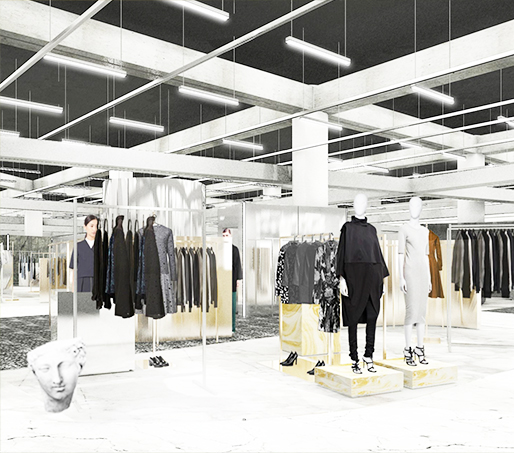 " THE ULTIMATE THAI DESIGNERS SHOWCASE "
An evolving platform of meticulously curated ideas encompassing Thai fashion industry, coalescing 60 iconic and emerging designers into a single shopping hub.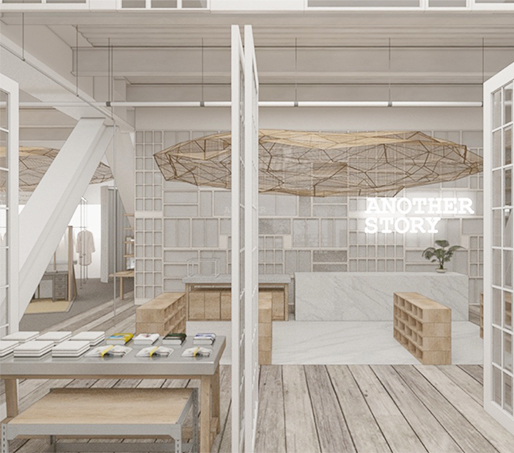 " THE URBANWEAR MULTI-LABEL STORE "
The cutting – edge mix of contemporary global and local brands, according to the founding principles of urban lifestyle.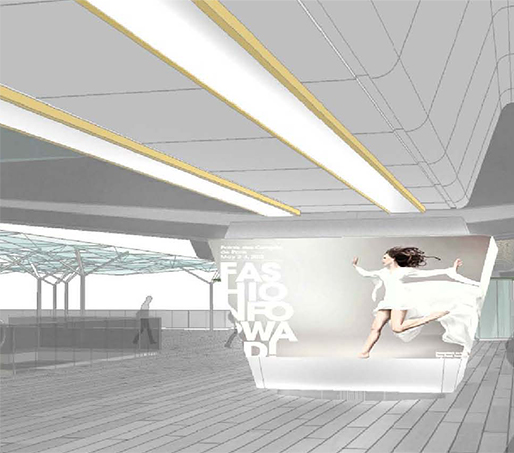 An authentic journey through design, curio objects, art of writing, timeless fashion, fine homeware, nature, scents and food. Curated with care from all over the globe with highly exclusive, eclectic, poetic and unique items, we are not just another store but truly ANOTHER STORY.