20 March 2019 - 31 December 2019
STELLA McCARTNEY LAUNCH NEW BOUTIQUE STORE
ENHANCING SHOPPING EXPERIENCE WITH ITS GLOBAL DESIGN CONCEPT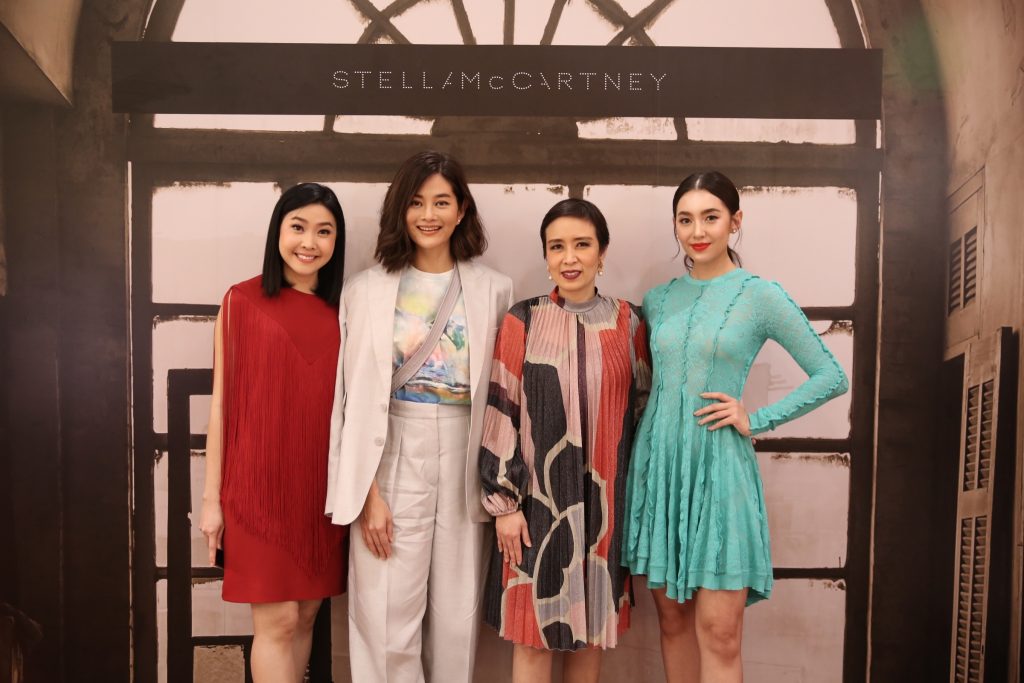 Stella McCartney launching the new boutique store in Thailand at The EmQuartier to enhance the shopping experience with the bold and feminine philosophy that will encourage women's spirit. The new store design concept rolls out following Stella McCartney's stores in Paris, New York, Florence, Costa Mesa. Reflecting the brand's commitment to sustainability within an intimate, personal and architectural atmosphere. The new store concept draws inspiration from designs that bring a textural human-scale experience to a retail environment. A considered effort has been made to move away from traditional luxury materials, and to use more handmade, organic and sustainably sourced elements.
The long façade forms a symmetrical entrance to the store with concrete panels cast in bespoke fluted form and embedded with textural aggregates. The main signage is illuminated and encased in brushed brass decorate the store's 130 square meter space. On either side of the front door, window display areas will showcase the latest collection on mannequins and display plinth.
Embellished with the custom-made freestanding fixtures standing on the light grey floor, the design of the interior follows a new concept developed with Stella personally which pairs back the space by drawing more focus on the collection itself. The store is symmetrically laid out with Stella's modern and sophisticated luxury women's ready-to-wear, evening wear, bags including the iconic Falabella bag,
a variety of Eclypse, Loops, sneakers, as well as the platform shoes.
The backdrop to the products are kept muted in color with accents of brass. The updated rail system connects all product categories throughout the space. A main accessories wall faces clients when they first enter. Near the cash area, small goods and sunglasses are on display with lighting details and integrated mirror. Bespoke cabinets are made out of reclaimed timber logs and illuminated stacked glass. Another unit featuring soft silicone, brushed velvet seating and illuminated SNLG display lies in the center of the store. A separate fitting room area with a small lounge is created within the store to allow a more private space to try garments.
Experience the new Stella McCartney boutique store, and find out more sophisticated luxury fashion from Stella McCartney at
The EmQuartier    M Floor     Tel. 02 021 2111
For more information, please contact:
Public-Relations Department, Club21 (Thailand) Co., Ltd. Tel 02-650-9181 Fax.02-650-9185