20 20 0820 - 20 20 1231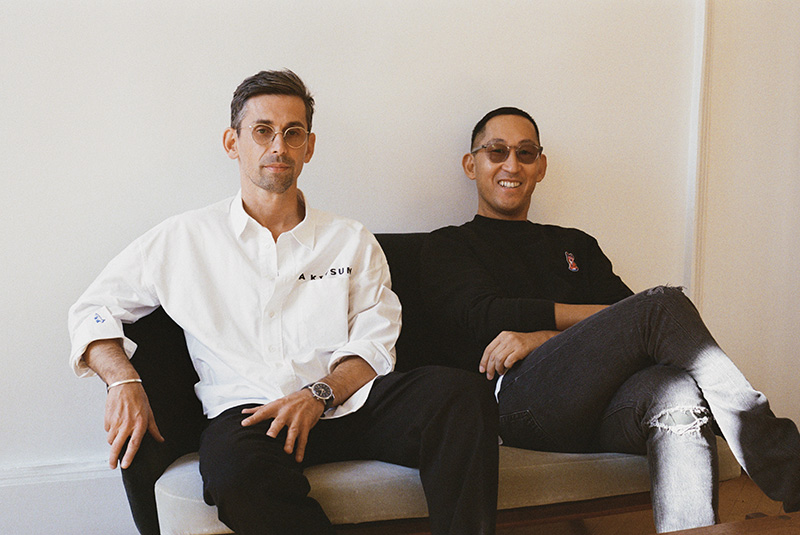 The typical obsession of music and fashion packed two people from different parts of the world together. The French – Gildas Loaëc, and The Japanese – Masaya Kuroki have become business partner since 2010 to co-found the house of lifestyle fashion 'Maison Kitsuné' under the definition 'Art de Vivre'. To own the record label and soon-to-come the hotel in Uluwatu on Bali Island, Maison Kitsuné is going beyond just a fashion brand.
From the brand's point of view, Maison Kitsuné provides contemporary wears for new-gen fashionistas with authentic French quality. After the success of Fashion line, followed by the nice café, Café Kitsuné, where flavorful cups of coffee are served. All of the above will be housed on GF at The EmQuartier, the lately-freshy-only landmark in Thailand.
The French word 'Maison' means 'House' and 'Kitsuné' in Japanese means 'Fox' – Maison Kitsuné totally means 'House of Fox' where French and Japanese style are combined to form the art of life. Definitely we cannot miss the Kitsuné, the representative of the brand. According to some Japanese folklore, all foxes have the ability to shapeshift into human form. It reflects the brand's identity which can be adjustable under the beautiful inspiration from time to time.
Maison Kitsuné is consisted of Maison Kitsuné – the seasonal collection, and Maison Kitsuné Parisien – the timeless collection inspired by Parisians' outfits of the day. All come in preppy style with colorful vibes of signature prints.
Maison Kitsuné's lifestyle would not be complete without Café Kitsuné that allows café hoppers to get to know the House more. From 2013, the very first café settled down in Aoyama, Tokyo; to the latest in Bangkok, Thailand – Café Kitsuné experiments and creates flavorful drink recipes used their own roasting process in Okayama with selective coffee beans from Costa Rica, Nicaragua, Salvador, and Guatemala.
Another MUST HAVE from Café Kitsuné is special collection to complete our daily life; such as tableware, apparels, cloth bags, accessories, and special coffee beans from the House.
Visit Maison Kitsuné and Café Kitsuné latest Flagship Store only in Thailand on GF, The EmQuartier.
#Maisonkitsunebangkok⁠
#Cafekitsunebangkok⁠
#EmFashionIcon